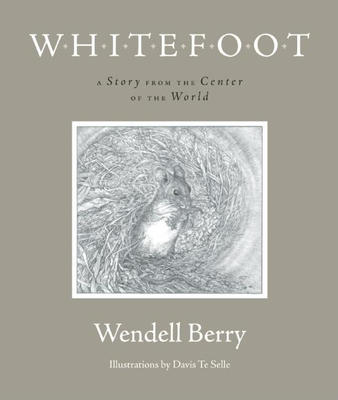 Whitefoot (Hardcover)
A Story from the Center of the World
Counterpoint LLC, 9781582434322, 60pp.
Publication Date: December 11, 2008
* Individual store prices may vary.
Description
Whitefoot is a mouse, a small creature with "elegant whiskers" and a "reddish brindly tan" coat. She lives at the edge of the woods, where she knows, without a doubt, that she exists at the center of the world. What she doesn t know is that not far from her safe haven there is a river, and a world of such size and magnitude that she cannot even imagine it. One day, a burst of rain floods down on Whitefoot, lifting her in its currents and carrying her far from home. What happens next leads Whitefoot on a great adventure one in which she must encounter new experiences and challenges to her survival. The discovery of the universe around her, and her ability to survive within it, is a lesson that's sure to resonate with children and adults alike. Written by best-selling author, Wendell Berry, this beautiful volume is illustrated in fine detail with original drawings by acclaimed artist Davis Te Selle.
or
Not Currently Available for Direct Purchase