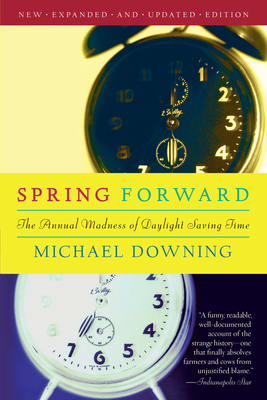 Spring Forward (Paperback)
The Annual Madness of Daylight Saving
Counterpoint LLC, 9781582434957, 228pp.
Publication Date: February 17, 2009
* Individual store prices may vary.
Description
Downing is obsessed with Daylight Saving, the loopy idea that became the most persistent political controversy in American history. Spring Forward is his portrait of public policy in the 20th century, a perennially boiling cauldron of unsubstantiated science, profiteering masked as piety, and mysteriously shifting time-zone boundaries.