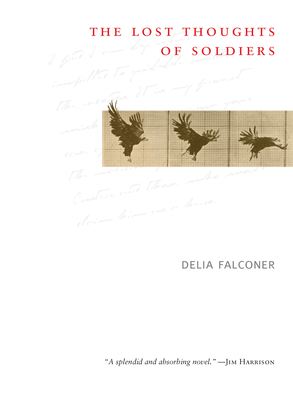 The Lost Thoughts of Soldiers (Paperback)
Counterpoint LLC, 9781582435282, 133pp.
Publication Date: October 1, 2009
Other Editions of This Title:
Hardcover (5/8/2006)
* Individual store prices may vary.
Description
Georgia, 1898: On what may be the last day of his life, Captain Frederick Benteen -- the man who, in the minds of many Americans, might have saved Custer's Seventh Cavalry from death at Little Bighorn -- receives a letter from an ambitious boy offering to "restore" his reputation. In the years since, Benteen has silently watched as the public canonized Custer for dying and cursed Benteen for surviving. Now, at last, as he begins to put down some account of those two horrific days pinned down on a ridge in Montana, Benteen finds himself haunted by his lost companions: Star-Gazer, Handsome Jack, the gentle bugler De Rudio, and the Choir, a host of misfits who hover at the edges of the action. Benteen struggles to untangle his own story, his own worth, from the grand narrative of history and the "nine tenths nothing" that make up battle. Funny, moving, rich in character and incident, this acclaimed novel avoids the bloody battle scenes and maudlin romance that characterize much fiction about the American-Indian wars in favor of an unsparing and poetic story that explores what it means to be a soldier -- then and now.
Praise For The Lost Thoughts of Soldiers…
This beautifully complex novel, with its echoing lacunae, its delicate touches alongside brutishness, reads like a timeless work of human history. Ms. Falconer's gift for phrasing and putting the right words to fleeting emotions makes the intimacy of her drama all the more compelling." Barry Lopez

A splendid and absorbing novel." Jim Harrison

The Lost Thoughts of Soldiers is evocative and melancholy, a poetic impression of Captain Benteen toward the end of his life . . . The book is original and vivid." Evan S. Connell