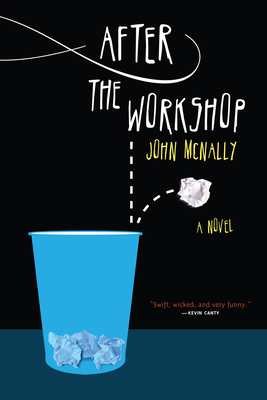 After the Workshop
A Memoir by Jack Hercules Sheahan
Paperback

* Individual store prices may vary.
March 2010 Indie Next List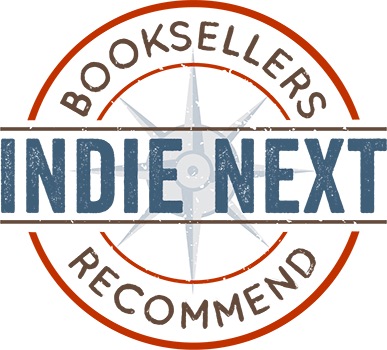 "Join media escort Jack Hercules Sheahan in a wicked romp through Iowa City as he escorts pretentious writers, spends an evening in jail, and battles writers block. A must for any student of fiction, or for that matter, any reader."
— Zach Sampinos, Sam Weller's Books, Salt Lake City, UT
View the List
Description
Life is hard for a literary wunderkind after a decade of writer's block in this "ribald deconstruction . . . of an industry in love with its own absurdities" (Kirkus Reviews). You graduate from the Iowa Writers' Workshop with a short story published in The New Yorker and subsequently Best American Short Stories. You stay in town and work on your novel. And work on your novel. Until, finally, twelve years have passed . . . and you are working as a media escort for author tours and your unfinished novel sits in a box under your bed. Now your girlfriend has left you. Your car is missing a muffler. Your neighbor is walking around naked because his hands are bandaged and he can't unzip his pants. You are at the whims of a slew of increasingly unhinged writers, and when one of them disappears, an insane New York publicist begins stalking you. This is the life of Jack Hercules Sheahan, a character well understood by author John McNally. McNally is also a graduate of the Iowa Writers' Workshop as well as a former media escort, and these misadventures are brought to life by his very own. Recalling the wry humor of novels by Nick Hornby and Michael Chabon, After the Workshop tells the satirical story of a writer who confronts the demons from his past while escorting those of his present.
Praise For After the Workshop: A Memoir by Jack Hercules Sheahan…
Advance Praise for After the Workshop

This book is funny. Funny, funny, funny. It's snide, but mostly in a good way. It's smart snark on a stick." San Francisco Chronicle

A swift, wicked, and very funny book about what writers do when they're not writing. They're gossiping, scheming, pining, teaching, going on book tours, andin the case of McNally's blocked and shopworn hero, Jackbabysitting more famous writers on tour and trying to think of a reason to live. The pace is brisk, the prose is buoyant, the vision clear and sharp, and the outcome unexpectedly moving. A fine novel." Kevin Canty, author of Where the Money Went

John McNally skewers so many sacred cows of the writing and publishing world in After the Workshop that he may need to hire a bodyguard. But beyond the biting humor and literary Schadenfreude is a novel about how hard it is to meet your own great expectations, which McNally renders with humanity and charm and his own trademark dark wit." Tod Goldberg, author of Other Resort Cities

John McNally is a ridiculously funny writer and this is satirical fiction at its very finestnot only does After the Workshop shred the eye-rolling vanities of our day, but it takes care, in the meantime, to smile kindly on what's good in the world, too." Patrick Somerville, author of The Cradle

After the Workshop is a rollicking, hilarious lampooning of the book business, from the most pretentious literary poses to ridiculous purchasing and marketing procedures. John McNally is a master of satire and wit, but what makes this novel most satisfying is that he is also a superb storyteller and the story of Jack Hercules Sheahan, a classic underdog with whom the reader feels an immediate kinship, is one not to be missed." Jill McCorkle, author of Going Away Shoes

Praise for The Book of Ralph

Often picaresque chapters are delivered with a satirist's perfect understated pitch and announce John McNally . . . as a gifted meta-memoirist." Washington Post

This book is charming, sensitive, and at times flat out hysterical." Mitch Albom, author of The Five People You Meet in Heaven

John McNally's vivid, skewed characters, his vibrant prose and hilarious situations make The Book of Ralph, with its undercurrent of menace, a serious joy." Richard Russo, author of Empire Falls

Hilarious, perverted, cartoonish, violent, absurd, disturbed, and, in the end, dead-on realistic." Julianna Baggott, author of Girl Talk

Praise for America's Report Card

McNally scores high for . . . not confusing earnestness with drama; for an inventive, engaging story . . . for trenchant observation; and for writing that endows its disaffected characters with dimension and some genuine pathos." Chicago Tribune

A whacked-out, often inspired satire that romps far and wide over the bizarre landscape of this conflicted country." Seattle Post-Intelligencer

It's rare to find such a thought-provoking novel that is also so effortlessly entertaining." Time Out Chicago
Counterpoint LLC, 9781582435602, 307pp.
Publication Date: February 16, 2010
About the Author
John McNally is the author of three novels, After the Workshop, America's Report Card, and The Book of Ralph; and two story collections, Ghosts of Chicago and Troublemakers. His first memoir was published in 2017: The Boy Who Really, Really Wanted to Have Sex: The Memoir of a Fat Kid. He adapted his novel The Book of Ralph into the YA novel, Lord of the Ralphs. He is also author The Promise of Failure: One Writer's Perspective on Not Succeeding; Vivid and Continuous: Essays and Exercises for Writing Fiction; and The Creative Writer's Survival Guide: Advice from an Unrepentant Novelist. A native of Chicago's southwest side, he is at present Writer in Residence and Professor of English at the University of Louisiana at Lafayette. He is also a member of the core faculty in the low-residency MFA program at Pacific University in Forest Grove, Oregon. He divides his time between Louisiana and North Carolina.
or
Not Currently Available for Direct Purchase