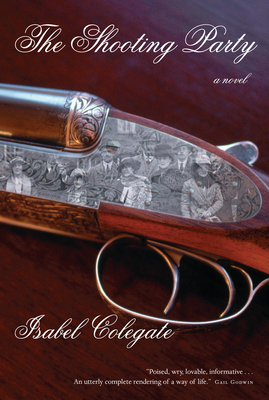 The Shooting Party (Paperback)
Counterpoint LLC, 9781582435930, 195pp.
Publication Date: June 15, 2010
Description
It is the autumn of 1913, and Sir Randolph Nettleby has assembled a brilliant array of guests at his Oxfordshire estate for the biggest shoot of the season. An army of servants and gamekeepers has rehearsed the intricate age-old ritual of the house and hunt. The gentlemen are falling into the prescribed mode of fellowship and good-humored sporting rivalry. The fashionable ladies are exchanging the latest gossip. Everything about this splendid weekend would seem a perfect affirmation of the privileges and certainties of Edwardian country life.
And yet, as Isabel Colegate so elegantly dramatizes, it is not. The social and moral code of this set is under siege from within and without. Competition beyond the bounds of sportsmanship, revulsion at the slaughter of animals, anger at the inequities of class -- these and other forces are about to rise up and challenge the social peace, a peace that can hold only a brief while longer.
Praise For The Shooting Party…
Poised, wry, lovable, informative . . . An utterly complete rendering of a way of life." Gail Godwin, author of Queen of the Underworld

A beautifully crafted novel, remarkably visual and evocative. The characters are caught in stunning images and tableaux that convey the essence of their natures, the sweep of their emotions." The Washington Post

The Shooting Party is a lovely piece of writing, in which subtlety, irony, and close observation abound." Larry McMurtry
Advertisement