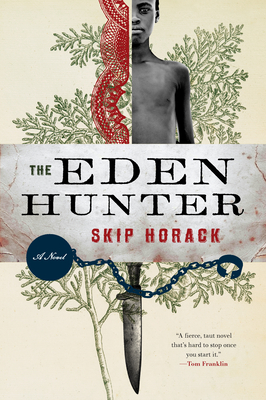 The Eden Hunter (Paperback)
Counterpoint LLC, 9781582436098, 321pp.
Publication Date: August 17, 2010
* Individual store prices may vary.
September 2010 Indie Next List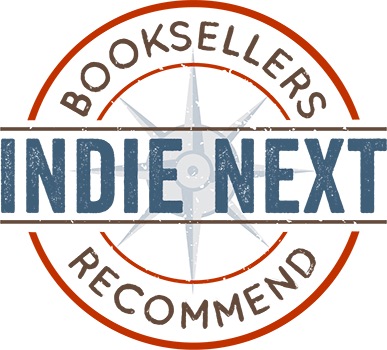 "This is an astonishingly beautiful novel, with descriptions both poetic and powerful and an attentive, subtle rendering of many a human heart and mind. A little-known chapter of American history concerning runaway slaves in Florida is made viscerally palpable through Horack's telling. We follow the character of Kau, an African pygmy fleeing his bondage. Kau's long odyssey to a place where his heart can finally find peace makes for a gripping story."
— Marie du Vaure, Vroman's Bookstore, Pasadena, CA
View the List
Description
In 1816, five years after being captured and sold into slavery, Kau, a pygmy tribesman, flees south into the Spanish Florida wilderness, determined to find a place where he can once again live in harmony with nature. Both haunted and driven by his memories of Africa, he embarks on an epic quest through the treacherous pinewoods, swamps, and river bottoms of the Southern frontier. He encounters renegades and thieves, traitors and mercenaries, and the dark prophetic magic of the forest before he finally finds himself within the walls of a remote fort on the Apalachicola River. There, he becomes the reluctant companion of several hundred runaway slaves once recruited by the British to fight in the War of 1812, then abandoned to fend for themselves against the American forces intent on destroying their remarkable stronghold. Inspired by actual events, and at times both violent and beautiful, The Eden Hunter provides a fascinating glimpse at a forgotten, bloody chapter in our nation's history through the eyes of one truly remarkable hero.

About the Author
Skip Horack is the author of the story collection The Southern Cross. He is currently a Jones Lecturer at Stanford, where he was also a Wallace Stegner Fellow. A native of Louisiana, and a graduate of Florida State University, he now lives in San Francisco.
Praise For The Eden Hunter…
Praise for The Eden Hunter

"Horack, the author of a well-received story collection, The Southern Cross, writes luminous, clean prose, holding the fantastically beautiful wilderness steadily in front of us, but also describing a scalping or evisceration with a matter-of-fact directness that reminds us how the terms of that world were negotiated and understood. He has a poet's tuned attentiveness, but never uses his sentences to preen. Reading his novel, I thought more than once of Cormac McCarthynot just of the calmly depicted frontier slaughter of Blood Meridian, but also of the scoured post-apocalyptic vision of The Road. What a pair of American bookends The Road and The Eden Hunter would makeone traversing the ruins of a world that has spent its promise, the other bringing us in just as the whole bitter and doomed business is getting started." The New York Times

"Kau is a pygmy tribesman forced into slavery from his African home at the turn of the 19th century. After five years, he escapes into the Florida wilds, leaving his mentor and fellow slave, Samuel, and his slave master's son, Benjamin, with whom he has developed a kinship. Kau intends to live in nature, as he did as a member of the Ota tribe in Africa. Eventually, after numerous encounters along the way, Kau comes across a British fort on the Apalachicola River given to former slaves who were fighting along with the British during the War of 1812. Garçon, who has declared himself the general, takes Kau into their encampment. They intend to hold off the Americans who eventually attack the fort while Kau attempts to leave with others before imminent peril. VERDICT Horack follows up The Southern Cross, a collection of short stories, with a visceral and authentic account of a distinctive character and his quest for freedom. For some readers, this work may bring to mind Charles Frazier's Cold Mountain or Toni Morrison's Beloved." Library Journal

Skip Horack's novel is historically grounded, richly imagined, slyly humorous, and finally very touching. It seems to me not just a brave book, but a noble one, and it's also a sheer delight." Ron Hansen

Skip Horack's debut novel, The Eden Hunter, is a beautifully written, suspense-filled adventure story that conjures the great terrain of Melville and Conrad as he explores one man's struggle to seek goodness in the midst of evil. Call him Kau. Or Adam. This pygmy slave's journey from birth to myth is amazing in scope and storytelling power." Jill McCorkle

The Eden Hunter is a fierce, taut novel that's hard to stop once you start it. It has a seamless quality, gleaming details described in a perfectly-pitched, lyrical flow of language that's as powerful and unstoppable as its river of ants (just wait till you get to it). With one of the most original and unforgettable heroes in recent fiction, this novel will dazzle and horrify you, often in the same phrase. My highest recommendation." Tom Franklin
or
Not Currently Available for Direct Purchase