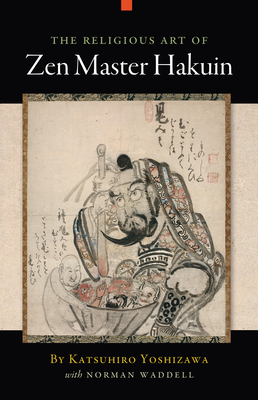 The Religious Art of Zen Master Hakuin (Paperback)
Counterpoint LLC, 9781582436357, 255pp.
Publication Date: December 1, 2010
Other Editions of This Title:
Hardcover (4/14/2009)
Paperback (9/1/2010)
* Individual store prices may vary.
Description
An extraordinary Zen teacher and artist, Hakuin (1686-1769) is credited with almost single-handedly reforming and revitalizing Japanese Zen from a state of extreme spiritual decline. What made Hakuin even more remarkable was that he was not only a religious teacher but also a prolific artist. Using calligraphy and painting to create "visual Dharma," he rendered his teachings on paper in portraits and sketches, visually expressing the nature of enlightenment as he imparted it to his students. The Religious Art of Zen Master Hakuin is a stunning volume containing many of Hakuin's finest calligraphies and paintings, along with commentary by Katsuhiro Yoshizawa, the leading Japanese expert on Hakuin and his work. Yoshizawa shares the story of Hakuin's life and learning, revealing the profound religious meaning embedded in each illustration. At times he closely examines each stroke of a portrait--which include depictions of peddlers, panhandlers, and beggars--and provides a richly detailed documentary of the life and lessons of one of Zen's most respected teachers.