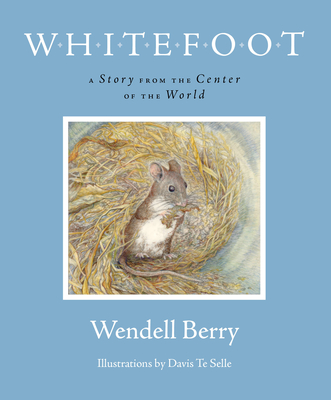 Whitefoot: A Story from the Center of the World (Paperback)
A Story from the Center of the World
Counterpoint LLC, 9781582436401, 60pp.
Publication Date: October 1, 2010
* Individual store prices may vary.
or
Not Currently Available for Direct Purchase
Description
Whitefoot is a field mouse, a small creature with "elegant whiskers" and a "reddish brindly tan" coat. She lives within a cozy enclave of family at the edge of the woods, where she knows, without a doubt, that she exists at the center of her world. What she doesn't know is that not far from her safe haven there is a house, and a river, a world of such size and magnitude that she cannot even imagine it, small as she is. One day, rain floods Whitefoot's home, lifts her in its currents, and carries her far away, leading Whitefoot on a great adventure--one in which she must encounter new experiences and frightening challenges to her survival. The discovery of the universe around her, and of her own ability to survive within it, is a lesson sure to resonate with children and adults alike.
Advertisement