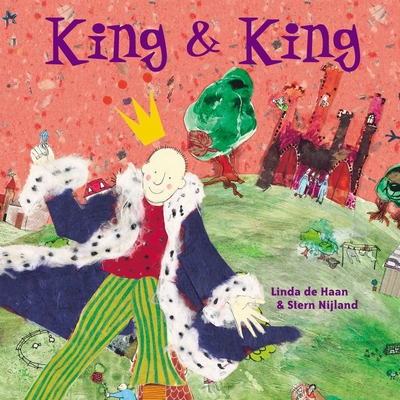 King and King (Hardcover)
Tricycle Press, 9781582460611, 32pp.
Publication Date: March 1, 2003
* Individual store prices may vary.
Description
The Crown Kitty
and Friends
Cordially Invite You
to Celebrate
a Royal Wedding

Reception to follow
in the Royal Gardens

Bring Lots of Presents
About the Author
Writer and illustrator duo Linda de Haan and Stern Nijland met in art school and founded their studio in the dressing rooms of a former public swimming pool, The Papermill. (No, they don't wear flippers and goggles to work and yes, that is a lifeguard chair.) In addition to being talented artists, Linda and Stern are expert sandcastle builders. This is their first picture book.
Praise For King and King…
"Indeed a book whose time has come, this is no pusillanimous bibliotherapy; it is, rather, a joyful celebration that at the same time firmly challenges the assumptions established and perpetuated by the entire canon of children's picture books. Hurrah to newcomers de Haan and Nijland and to the publisher for bringing them to an American audience."
—Starred review, Kirkus Reviews

"Progressive . . . inclusive . . . exuberant collage-flecked art."
—San Francisco Chronicle

"A great book to teach young readers about same-sex couples."
—Philadelphia Gay News

"[A] modern tale of happily-ever-after." —NAPRA Review