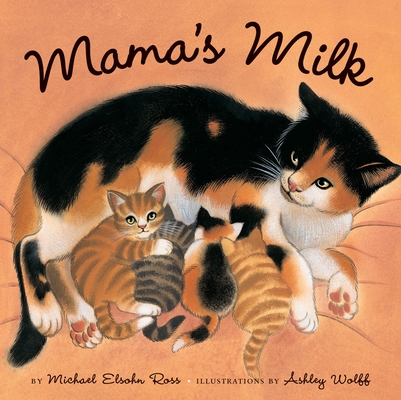 Mama's Milk (Hardcover)
Tricycle Press, 9781582461816, 1pp.
Publication Date: April 1, 2007
Description
Celebrating the warm and loving bond between mammal mamas and their babies, this lushly illustrated, lyrical book shows little ones doing what comes naturally: nursing. A perfect choice for cuddling up with a breast-feeding child or the older sibling who wonders how the new baby gets fed. A tender look at humans and animals breast-feeding in their natural habitats. Promotes infant health and attachment parenting. A thoughtful, supportive gift for new and soon-to-be moms. Fascinating nursing facts included: Kangaroo milk is pink Calf elephants may nurse up to 5 years Reviews"There''s nothing more natural than a baby nursing from its mother, and this theme serves as the inspiration for a moving tale that celebrates the miracle of breastfeeding. . . An ode to all things maternal."-Publishers Weekly"This cozy offering will be welcomed by parents who want to share the joy and naturalness of breastfeeding with their children."-Marge Loch-Wouters, Menasha Public Library, WI School Library Journal.
About the Author
ASHLEY WOLFF has written and/or illustrated over 40 books, including The Pen that Pa Built, Only the Cat Saw, Baby Beluga, Stella and Roy, and the ever-popular Miss Bindergarten series. She lives in San Francisco, California. MICHAEL ELSOHN ROSS is the award-winning author of more than forty books for children. For over thirty years he has worked as a naturalist in Yosemite National Park, where he has joyfully observed children and other young animals at play. He lives along the Merced River in El Portal, California.
Advertisement