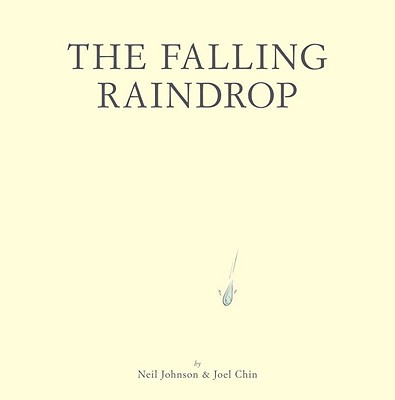 The Falling Raindrop (Hardcover)
Tricycle Press, 9781582463124, 48pp.
Publication Date: March 23, 2010
* Individual store prices may vary.
or
Not Currently Available for Direct Purchase
Description
As a storm rumbles and flashes, something wonderful happens up in the clouds: a raindrop begins his journey to earth, thrilled and delighted to be flying. But when flying begins to feel like falling, the raindrop can t enjoy himself for fear that a big change is coming.
After hitting a campfire on the ground, the raindrop begins his journey back to the clouds as a wisp of steam. Readers will cheer for the little raindrop, experiencing his joys as well as his worries. This simple story uses spare text and art to explain the science of the water cycle, while happily showing that good things can result from change.
About the Author
NEIL JOHNSON is a director for an international advertising firm in Singapore. About The Falling Raindrop Neil says, My son was petrified of lightning, thunder, and rain. One afternoon, standing at the window while it poured outside, he asked me if the raindrops were scared, too. The answer became this story. JOEL CHIN is an art director for the same advertising firm. He and Neil worked on this book while putting in long hours bouncing ad campaign ideas. Growing up in tropical Asia has allowed Joel to experience rain showers almost daily. He says that the raindrop shows how one should live life to the fullest, a simple metaphor for life. "
Praise For The Falling Raindrop…
Review, The Wall Street Journal, March 20, 2010:
"The charm of this picture book for children ages 4 to 8 lies in the arresting simplicity of its design."

Review, Publishers Weekly:
"This debut, the collaborative project of two advertising executives, has a crisp, carefully produced feel, and it delivers its message with razor-sharp effectiveness.... It's a metaphor for the way so many adults live: fearful and worried about death. Do children worry this way, too? Some do, and they'll take comfort in the unexpected fate of the raindrop."

Review, School Library Journal:
"The minimalist artwork is surrounded by huge spans of creamy white paper. Other than the orange of the fire, grays and baby blues are the only colors used in the iconic images of the clouds, thunder, wind, and raindrops. Readers will enjoy the character's humorous expressions in this unique presentation."
Advertisement