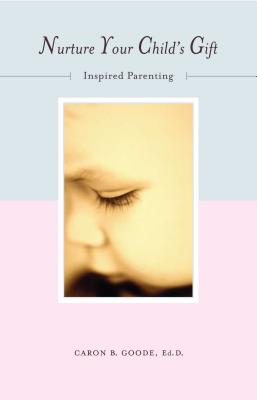 Nurture Your Childs Gift (Paperback)
Atria Books, 9781582700403, 224pp.
Publication Date: September 28, 2000
* Individual store prices may vary.
Description
What if the purpose of living is to fulfill a vision or dream we brought with us into this life? Any parent or person working with children knows that each child, when nurtured and encouraged, develops according to his or her unique temperament and abilities.
Nurture Your Child's Gift
asks us to see our children's unique gifts and shows us how we can encourage their dreams.
Nurture Your Child's Gift
:
Describes recent mind/body advances from medicine, sports, psychology, and education and shows how to apply them directly to developing children's self-esteem, empowerment, and wholeness
Provides holistic applications of breathing, music, creative problem solving, self-dialogue, affirmation, and imagery
Includes self-reflection exercises that enable parents to nurture their own gifts as they work to encourage their children's
Praise For Nurture Your Childs Gift…
"When you give children moments to open their hearts to what they love, they will become what they love. Dr. Caron Goode captures the potency of nurturing our children's dreams and offers meaningful guidance, insights, and examples that offer us authentic choices on how to recast the parenting role."
—Elaine Williamson, MSW, ASCW



"In a world of business and distraction, Nurture Your Child's Gift: Inspired Parenting asks us to take a deep breath, slow down, and focus on the one thing that we can leave the world, our consciousness and that of our children's. It's wonderful to finally have a parenting book that helps us all grow into our gifts."
—Rusty Barrier, MS, LPC



"Comprehensive and detailed, rich in examples, Nurture Your Child's Gift beautifully fosters the possibilities that live within every child—and within those who help them grow."
—Linda Q. Kerr, MS, CMFT