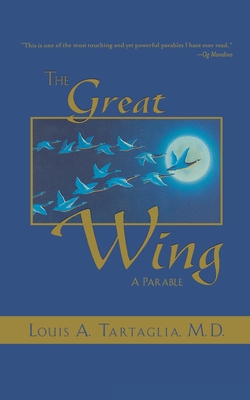 Great Wing
A Parable about the Master Mind Principle
Paperback

* Individual store prices may vary.
Description
The Great Wing transforms the timeless miracle of the migration of a flock of geese into a parable for the modern age. It recounts a young goose's own reluctant but steady transformation from gangly fledgling to Grand Goose and his triumph over the turmoils of his soul and the buffeting of a mighty Atlantic storm. In The Great Wing, our potential as individuals is affirmed, as is the power of group prayer, or the "Flock Mind." As we make the journey with this goose and his flock, we rediscover that we tie our own potential into the power of the common good by way of attributes such as honesty, hope, courage, perseverance, spirituality, and service. The young goose's trial and tribulations, as well as his triumph, are our own.
Beyond Words, 9781582703220, 160pp.
Publication Date: March 5, 2011