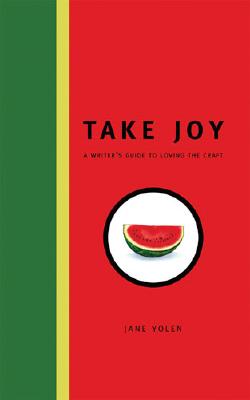 Take Joy
A Writer's Guide to Loving the Craft
Paperback

* Individual store prices may vary.
Description
Are you a writer longing to rediscover the joy that you once had in the craft (or even find it for the first time)? In this inspiring guide, Jane Yolen, an author who has been called America's Hans Christian Andersen, shows writers how to focus on aspects of the craft that bring them joy.
She remarks in the first chapter, "Save the blood and pain for real life, where tourniquets and ibuprofen can have some chance of helping. Do not be afraid to grab hold of the experience with both hands and take joy."
Addressing topics all writers struggle with, Yolen discusses the writer's voice, beginnings and endings, dealing with rejection, the technical aspects of writing, and the process of coming up with an ideaand deals with each of them in a way that focuses on the positive and eliminates the negative.
As Yolen says, "Be prepared as you write to be surprised by your own writing, surprised by what you find out about yourself and about your world. Be ready for the happy accident."
Get ready to take joy in your writing once again.
Writers Digest Books, 9781582973852, 208pp.
Publication Date: February 1, 2006
or
Not Currently Available for Direct Purchase