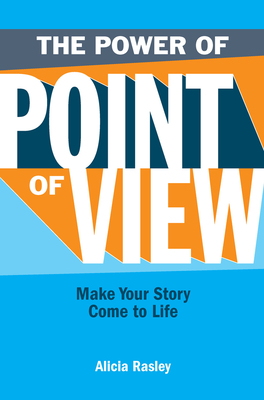 The Power of Point of View
Make Your Story Come to Life
Paperback

* Individual store prices may vary.
Description
Every Character Has a Voice
Point of view isn't just an element of storytellingwhen chosen carefully and employed consistently in a work of fiction, it is the foundation of a captivating story.
It's the character voice you can hear as clearly as your own. It's the unique worldview that intrigues readerspersuading them to empathize with your characters and invest in their tale. It's the masterful concealing and revealing of detail that keeps pages turning and plots fresh. It's the hidden agenda that makes narrators complicated and compelling.
It's also something most writers struggle to understand. In The Power of Point of View, RITA Award-winning author Alicia Rasley first teaches you the fundamentals of point of view (POV)who is speaking, why, and what options work best within the conventions of your chosen genre. Then, she takes you deeper to explain how POV functions as a crucial piece of your storysomething that ultimately shapes and drives character, plot, and every other component of your fiction.
Through comprehensive instruction and engaging exercises, you'll learn how to:
choose a point of view that enhances your characters and plots and encourages reader involvement
navigate the levels of a character's point of view, from objective viewing to action to emotion
craft unusual perspectives, including children, animal narrators, and villains
A story changes depending on who's telling it, and The Power of Point of View will help you determine which of your characters can make your story come to life.
Writer's Digest Books, 9781582975245, 265pp.
Publication Date: March 11, 2008
About the Author
Award-winning romance novelist Alicia Rasley teaches writing at Indiana University-Indianapolis, online, and at writing workshops around the country and in Canada. She currently serves as an acquisitions editor for Red Sage Books and is now president of the Indiana chapter of Romance Writers of America.
or
Not Currently Available for Direct Purchase