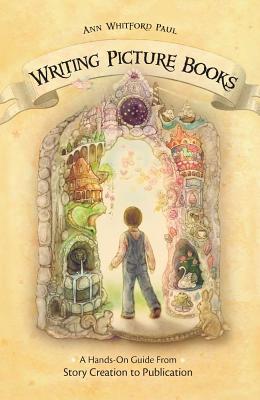 Writing Picture Books (Paperback)
A Hands-On Guide from Story Creation to Publication
Writer's Digest Books, 9781582975566, 248pp.
Publication Date: June 2, 2009
Description
Picture book author Ann Whitford Paul provides the background knowledge necessary to write picture books, which will appeal to editors, agents and children. Topics covered include researching the picture book market, creating characters, point of view, plotting and tips on writing rhyme.
About the Author
Ann Whitford Paul became inspired to write picture books after years of bedtime reading to her four children. She writes picture books, poetry and early readers. Her books have won numerous awards and recognition including a place on The New York Times Notable Books List, Carl Sandburg Award for Children's Literature, Bank Street College Best Books list, Notable Science and Social Studies Books, National Parenting Centers "Seal of Approval," and Recognition of Merit from the George C. Stone Center for Children's Books of the Claremont Graduate University, and they've been nominated for numerous state reading awards. When not busy typing at her computer or teaching picture book writing at UCLA Extension, Ann can most often be found taking a long walk. Her hobbies include cooking, quilting, and knitting. She also loves to watch spiders spin their webs, snails paint their trails, and cats play with yarn. She lives in Los Angeles and hopes you'll check out her Web site at www.annwhitfordpaul.net.
Advertisement