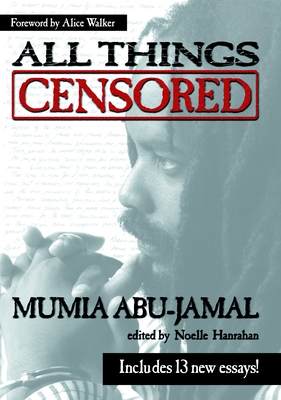 All Things Censored (Paperback)
Seven Stories Press, 9781583220764, 336pp.
Publication Date: June 5, 2001
* Individual store prices may vary.
or
Not Currently Available for Direct Purchase
Description
More than 75 essays--many freshly composed by Mumia with the cartridge of a ball-point pen, the only implement he is allowed in his death-row cell--embody the calm and powerful words of humanity spoken by a man on Death Row. Abu-Jamal writes on many different topics, including the ironies that abound within the U.S. prison system and the consequences of those ironies, and his own case. Mumia's composure, humor, and connection to the living world around him represents an irrefutable victory over the "corrections" system that has for two decades sought to isolate and silence him. The title, All Things Censored, refers to Mumia's hiring as an on-air columnist by National Public Radio's "All Things Considered," and subsequent banning from that venue under pressure from law and order groups.
About the Author
MUMIA ABU-JAMAL is an award-winning journalist and best-selling author. In 1981 he was elected president of the Association of Black Journalists (Philadelphia chapter). His 1982 murder trial and subsequent conviction has raised considerable controversy and criticism for alleged constitutional violations and other improprieties. In spite of his almost two-decade long imprisonment on Death Row, Abu-Jamal has fought for his freedom and for his profession.
Advertisement