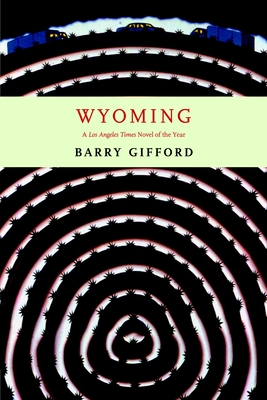 Wyoming
Paperback

* Individual store prices may vary.
Description
A woman and her young son travel by car through the southern and midwestern United States in this heartbreakingly spare novel-in-dialogue. As the mother drives, she and the boy, Roy, trade impressions of the landscape and of life, in the process approaching an understanding of each other and their shared inner landscape.
"Mom, can we drive to Wyoming?" "You mean now?" "Uh-huh. Is it far?" "Very far. We're almost to Georgia." "Can we go someday?" "Sure, Roy, we'll go." "We won't tell anyone, right, Mom?" "No, baby, nobody will know where we are." "And we'll have a dog." "I don't see why not." "From now on when anything bad happens, I'm going to think about Wyoming. Running with my dog." "It's a good thing, baby. Everybody needs Wyoming." —from Wyoming
Praise For Wyoming…
"[Gifford's] new novel, Wyoming, is a tender and understated story." –Jonathan Miles, New York Times Book Review
Seven Stories Press, 9781583226360, 112pp.
Publication Date: May 4, 2004
About the Author
The author of more than forty works of fiction, nonfiction, and poetry, which have been translated into over twenty-five languages, BARRY GIFFORD writes distinctly American stories for readers around the globe. From screenplays and librettos to his acclaimed Sailor and Lula novels, Gifford's writing is as distinctive as it is difficult to classify. Born in the Seneca Hotel on Chicago's Near North Side, he relocated in his adolescence to New Orleans. The move proved significant: throughout his career, Gifford's fiction—part-noir, part-picaresque, always entertaining—is born of the clash between what he has referred to as his "Northern Side" and "Southern Side." Gifford has been recipient of awards from PEN, the National Endowment for the Arts, the American Library Association, the Writers Guild of America and the Christopher Isherwood Foundation. His novel Wild at Heart was adapted into the 1990 Palme d'Or-winning film of the same name. Gifford lives in the San Francisco Bay Area.
or
Not Currently Available for Direct Purchase