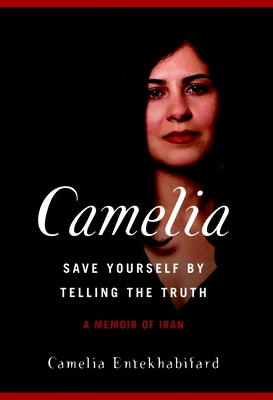 Camelia: Save Yourself by Telling the Truth-A Memoir of Iran (Hardcover)
Save Yourself by Telling the Truth-A Memoir of Iran
Seven Stories Press, 9781583227190, 253pp.
Publication Date: March 1, 2007
* Individual store prices may vary.
or
Not Currently Available for Direct Purchase
Description
Camelia Entekhabifard was six years old in 1979 when the shah of Iran was overthrown by revolutionary supporters of the Ayatollah Khomeini. By the age of sixteen, Camelia was a nationally celebrated poet, and at eighteen she was one of the youngest reformist journalists in Tehran. Just eight years later she was imprisoned, held in solitary confinement, and charged with breaching national security and challenging the authority of the Islamic regime. Camelia is both a story of growing up in post-revolutionary Tehran and a haunting reminder of the consequences of speaking the truth in a repressive society.
About the Author
CAMELIA ENTEKHABIFARD was born in Tehran in 1973. While in high school and university, she became active as an emerging poet and painter. She then turned to journalism, writing for a number of papers, including the leading reformist daily, Zan [Woman]. In 1999 she was arrested for her journalistic activities and spent three months in prison. Upon her release, she came to the United States as a student and political refugee. Since then, she has reported on Iranian and Afghan affairs for Associated Press, Reuters, Eurasia Net, the Village Voice, and Mother Jones. Currently, she spends much of her time reporting from Afghanistan.
Advertisement