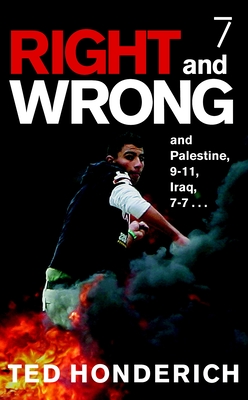 Right & Wrong & Palestine: And Palestine, 9-11, Iraq, 7-7 . . . (Paperback)
And Palestine, 9-11, Iraq, 7-7 . . .
Seven Stories Press, 9781583227367, 272pp.
Publication Date: October 1, 2006
* Individual store prices may vary.
or
Not Currently Available for Direct Purchase
Description
Philosopher Ted Honderich insightfully relates four shattering current events in this articulate, well-reasoned moral and political analysis. Exploring the war in Iraq, the controversy in Palestine, and the tragic events of 9-11 and London's 7-7, Honderich elucidates the great questions of right and wrong in a conflict-ridden era.
About the Author
TED HONDERICH, Britain's foremost radical philosopher, is Grote Professor Emeritus at University College London and a visiting professor at the University of Bath. He is internationally recognized for his numerous books on philosophy, including Punishment: The Supposed Justifications Revisited, Conservatism, Terrorism for Humanity, After the Terror, and How Free Are You? He is also the editor of the Oxford Companion to Philosophy.
Advertisement