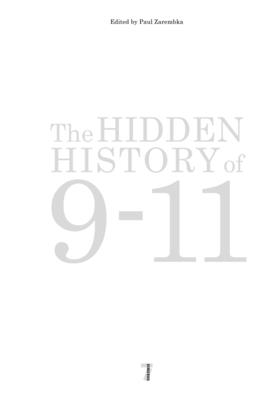 The Hidden History of 9/11 (Paperback)
Seven Stories Press, 9781583228258, 400pp.
Publication Date: August 5, 2008
* Individual store prices may vary.
Description
How much insider trading occurred in the days leading up to 9-11? How compromised is the evidence against alleged hijackers? Why were there no military interceptions? To what extent does the testimony of more than five hundred firefighters differ from official reports of what happened at the World Trade Center buildings that day? How inseparably connected are Western covert operations to al-Qaeda? How is Islamophobia used to sustain US imperialism? What was the 9-11 Commission?
With contributions from Nafeez Mosaddeq Ahmed, Four Arrows, David Ray Griffin, Jay Kolar, David MacGregor, Diana Ralph, Kevin Ryan, and Bryan Sacks, this path-breaking work examines 9-11 and its background, showing how much remains unknown and where further investigation and debate is needed.
About the Author
Editor PAUL ZAREMBKA is a professor of economics at the State University of New York at Buffalo. He has been the general editor for Research in Political Economy since 1977, and is the author of Toward a Theory of Economic Development, editor of Frontiers in Econometrics, and co-editor of Essays in Modern Capital Theory.
or
Not Currently Available for Direct Purchase