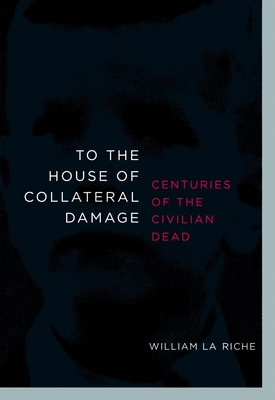 To the House of Collateral Damage: Centuries of the Civilian Dead (Paperback)
Centuries of the Civilian Dead
Seven Stories Press, 9781583228593, 192pp.
Publication Date: October 1, 2008
* Individual store prices may vary.
or
Not Currently Available for Direct Purchase
Description
"'Beauty will save the world, ' said Aleksandr Solzhenitsyn, quoting Dostoyevsky. William La Riche's poem is a fragment of just such life-giving beauty: timely, timeless, formidable, tender. Soaring and descending. Unlike any other work I know; and, once known, unforgettable."--Shirley Hazzard
This incredibly ambitious, book-length poem takes on the modern problem of war. The poem's great achievement is that it situates our own age, not as a golden age, but as one notable for its harshness and brutality, especially toward noncombatants, as well as for the beauty of the language that can be found to describe and understand that brutality and perhaps to change it.
Homer's "Iliad" and Virgil's "Aeneid" allow us, two and a half millennia later, to experience the complexity and contradictions of the ancient world. William La Riche proposes, boldly, to observe and judge our own world through the contradictions of our relationship to war.
William La Riche was a Fulbright Scholar and has lectured at New York University and Princeton University in art and architecture over the years. His previous book, "Alexandria: The Sunken City," is about the largest underwater excavation of all time. He lives in New York City.
About the Author
William La Riche is the author of Alexandria: The Sunken City about the largest underwater excavation of all time. He teaches Art and Architecture at NYU.
Advertisement