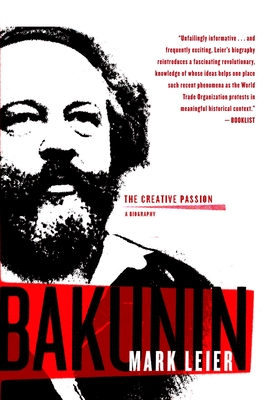 Bakunin: The Creative Passion (Paperback)
The Creative Passion
Seven Stories Press, 9781583228944, 374pp.
Publication Date: December 1, 2009
Description
The spellbinding story of both the man and the theory, Bakunin chronicles one of the most notorious radicals in history: Mikhail Bakunin, the founder of anarchism, here revealed as a practical moral philosophy rooted in a critique of wealth and power.
Mark Leier corrects many of the popular misconceptions about Bakunin and his ideas, offering a fresh interpretation of his life and thoughts. Bakunin is an insightful read for all those who wish to better understand the fundamental basis of modern radical movements.
About the Author
MARK LEIER received his PhD from Memorial University of Newfoundland in 1992. Currently he is the chair of Simon Fraser University's History Department, and lives in North Vancouver. He has written three books on Canadian labor history and is the director of SFU s Centre for Labour Studies."
Advertisement