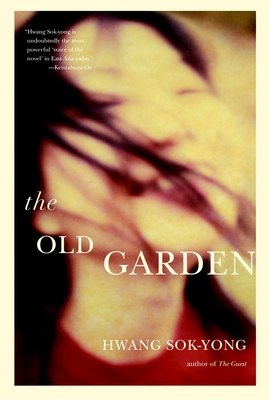 The Old Garden (Hardcover)
Seven Stories Press, 9781583228999, 544pp.
Publication Date: September 1, 2009
* Individual store prices may vary.
or
Not Currently Available for Direct Purchase
Description
Political prisoner Hyun Woo is freed after eighteen years to find no trace of the world he knew. The friends with whom he shared utopianist dreams are gone. His Seoul is unrecognizably transformed and aggressively modernized. Yoon Hee, the woman he loved, died three years ago. A broken man, he drifts toward a small house in Kalmoe, where he and Yoon Hee once stole a few fleeting months of happiness while fleeing the authorities. In the company of her diaries, he relives and reviews his life, trying to find meaning in the revolutionary struggle that consumed their youth a youth of great energy and optimism, victim to implacable history.
Hyun Woo weighs the worth of his own life, spent in prison, and that of the strong-willed artist Yoon Hee, whose involvement in rebel groups took her to Berlin and the fall of the wall. With great poignancy, Hwang Sok-yong grapples with the immortal questions the endurance of love, the price of a commitment to causes while depicting a generation that sacrificed youth, liberty, and often life, for the dream of a better tomorrow.
About the Author
HWANG SOK-YONGis one of the contemporary masters of Korean literature. His work, which grapples with the troubled history of his divided country, has resulted in his imprisonment, his exile, and the rare achievement of a wide international readership. Hwang s novels in English includeThe Old Garden, a tragic love story set against the backdrop of the end of the Cold War and South Korea's political revolution of the eighties;The Guest, based on the true account of a violent clash between Communist and Christian neighbors in a Korean village town; andThe Shadow of Arms, inspired by his experience as a Korean soldier in the Vietnam War. Some of his recent bestsellers in Korea, where Hwang is among that country s most popular writers, includeBaridegi(Princess Bari) andGaebapbaragibyeol(The Evening Star), a coming of age novel that Hwang wrote as a blog."
Praise For The Old Garden…
"Hwang Sok-yong has given contemporary world literature a beautiful gift. Written in a voice that is utterly humanistic, The Old Garden combines multiple narratives that resonate on the levels of the historical, political, and aesthetic. Hwang's masterful command of the novelistic form is evident in his ability to be simultaneously intimate and worldly. Without a doubt, The Old Garden will be seen as the definitive novel of Korea's Gwangju generation."
—Jeff Shroeder, guitarist for the Smashing Pumpkins and English PhD candidate at UCLA
Advertisement