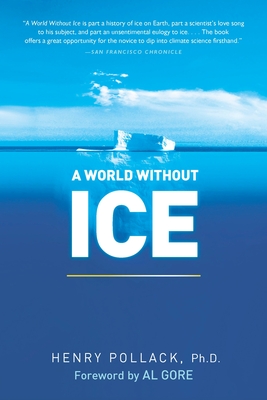 A World Without Ice (Paperback)
Avery, 9781583334072, 304pp.
Publication Date: November 2, 2010
Other Editions of This Title:
Hardcover (10/15/2009)
* Individual store prices may vary.
October 2009 Indie Next List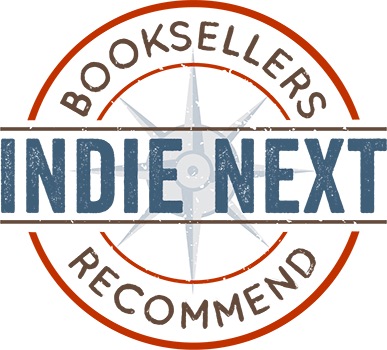 "In his wonderful and important new book, Henry Pollack, in a clear, engaging narrative, describes the vital role of ice in our world. A World Without Ice could well be the Silent Spring of the 21st Century, marking a major turning point in the public discussion of global climate change."
— Gary Colliver, Windows on the World-Books & Art, Mariposa, CA
View the List
Description
A clear-eyed explanation of the impact of ice on Earth, its climate, and its residents.  

Much has been written about global warming, but the crucial relationship between people and ice has received little focus, until now – and there is a fierce urgency as the problem accelerates. With clarity and insight, geophysicist and a co-winner of the 2007 Nobel Peace Prize, Henry Pollack, paints a compelling portrait of the delicate geological balance between Earth and its ice, and shows why the current rapid loss of ice portends serious consequences in our not-so-distant future.
 
Whether sculpting mountains, regulating temperatures, influencing ocean currents, or defining the limits of human settlement, ice has shaped – and continues to shape – the world we live in. This important and increasingly relevant book traces the effect of mountain glaciers on supplies of drinking water and agricultural irrigation, as well as the current results of melting permafrost and shrinking Arctic sea ice – a situation that has degraded the habitat of numerous animals and sparked an international race for seabed oil and minerals. Catastrophic possibilities loom, including rising sea levels and subsequent flooding of low-lying regions worldwide.
 
A World Without Ice explains why ice matters, and lays out the urgent actions we can take to restore Earth's delicate climate balance.
About the Author
Henry Pollack, PhD, and his colleagues on the Intergovernmental Panel on Climate Change shared the 2007 Nobel Peace Prize with former Vice President Al Core. Pollack has been a professor of geophysics at the University of Michigan for more than forty years and now serves as a science adviser to Al Gore's Climate Project training programs. Also the author of Uncertain Science…Uncertain World, he lives in Ann Arbor.
Praise For A World Without Ice…
"In a world where everything frozen is now melting, we should barely need a book to get our attention. But clearly we do, and this is the book-a thorough reminder of what it means to live in a planet with poles and glaciers, and what it will be like without them."
-Bill McKibben, co-founder of 350.org and author of the national bestseller Deep Economy

"Skiers rejoice when snow falls and Inuit hunters welcome sea ice, while commuters find winter storms an inconvenience. Henry Pollack has a much broader view. Speaking eloquently, forcefully, yet lyrically, he explains how snow and ice are the clockworks of our planet. A World Without Ice is a fascinating, scary, but informative portrait of Earth's delicate climate balance and the thresholds we are staring across."
-Jon Turk, author of The Raven's Gift

"The work of Dr. Pollack and the IPCC in bringing attention to the very serious dangers posed by climate change has been justly praised. This book shows how essential ice-caps and glaciers are. It is a welcome contribution to planetary conservation."
-Wangari Maathai, 2004 Nobel Peace Prize Laureate and author of The Challenge For Africa

"A World Without Ice is part a history of ice on Earth, part a scientist's love song to his subject, and part an unsentimental eulogy to ice...The book offers a great opportunity for the novice to dip into climate science first-hand."
-San Francisco Chronicle

"Seldom has a scientist written so well and so clearly for the lay reader. Pollack's explanations of how researchers can tell that the climate is warming faster than normal are free of the usual scientific jargon and understandable."
-Betty Galbraith, Washington State Univ. Lib., Pullman; Library Journal, starred review

"Pollack, a geophysicist with the admirable ability to communicate in a language other than math, presents the stark facts of today's [climate] situation and offers careful descriptions of the likelihood of a frightening future, should earth's climate continue to change. . . . But he also offers some realistic hope that catastrophes may be mitigated, if not avoided."
-Patricia Monaghan, Booklist, starred review