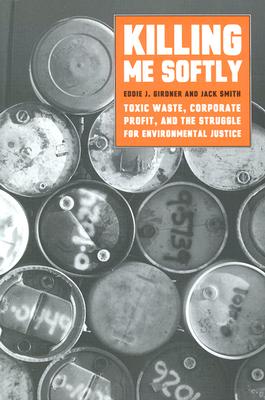 Killing Me Softly (Paperback)
Toxic Waste, Corporate Profit, and the Struggle for Environmental Justice
Monthly Review Press, 9781583670835, 176pp.
Publication Date: September 1, 2002
* Individual store prices may vary.
Description
The political economy of toxic waste was summed up by Lawrence Summersthen chief economist at the World Bank, later U.S. Treasury Secretaryin his notorious claim that poor people live in environments that are, from an economic point of view, not sufficiently polluted. The toxic waste industry came to prominence in the United States after 1945. In its ceaseless search for profit, it now routinely endangers the health of people around the worlds and the planet itself.
Smith and Girdner's Killing Me Softlyexamines the growth of the toxic waste industry and the economic logic behind its expansion. It gives a hard-hitting account of the damage it has done throughout the United States. It focuses in particular on the struggle of the people of Mercer County, Missouri, against the plans of Amoco Waste-Tech to establish a huge toxic waste landfill in the county. It shows how the persistence of ordinary people in a poor and politically marginalized area could prevail against the predations of corporate power.
Although race and ethnicity play a crucial role in deciding which communities are targeted for toxic waste dumps, Smith and Girdner argue that the critical cleavage within the United States and globally is that of class. The struggle for environmental justice has an important role to play in empowering poor communities and bringing them into a larger movement for social justice.