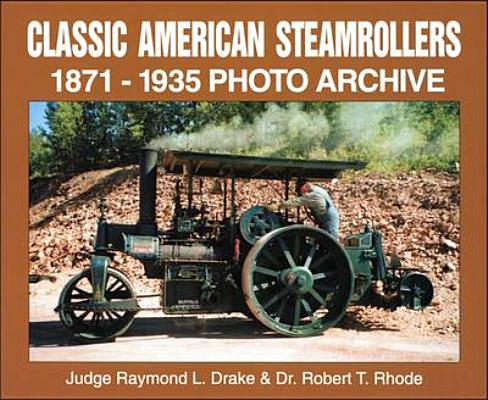 Classic American Steamrollers 1871-1935 (Paperback)
1871-1935 Photo Archive
Enthusiast Books, 9781583880388, 128pp.
Publication Date: May 13, 2001
* Individual store prices may vary.
Description
Thrilling photos of the great steam-powered machines that shaped America's highways and other paved spaces. For the first time read about all 30 recognized makes of steamrollers built in North America. Fans of Baker, Birdsall, Buffalo-Pitts, Case, Enright, Geiser, Gorton, Heilman, Huber, Kelly, Leader, Port Huron, Robert Bell, Russell, & Waterous farm engines will find them among the road rollers shown. See the development of North American rollers from Abbot Q Ross's first 3-wheel roller of 1871 through the last Buffalo-Springfield steamroller of 1935. You'll be fascinated by the depth of information.
About the Author
Dr. Robert T. Rhode is one of the world's experts on steam tractor history. He is an English professor at Northern Kentucky University and is the author of several books, including The Harvest Story: Recollections of Old-Time Threshermen and Classic American Steamrollers, which was co-authored with Raymond L. Drake. Rhode lives in Springboro, Ohio.
or
Not Currently Available for Direct Purchase