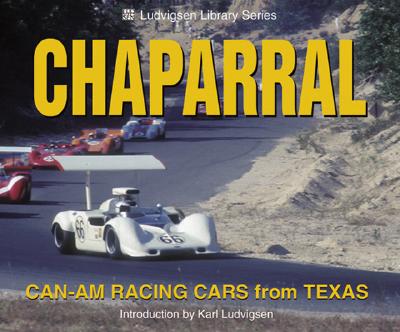 Chaparral (Paperback)
Can-Am Racing Cars from Texas (Ludvigsen Library)
Enthusiast Books, 9781583880661, 128pp.
Publication Date: July 14, 2002
* Individual store prices may vary.
Description
Few sports-racing cars have captured the imagination as did the Chaparrals. The menacing white machines from Texas oil country cut a swathe through American sports car racing in the 1960s, and even won at the Nurburgring and Brands Hatch. Created by Jim Hall and Hap Sharp -- and ultimately with the help of GM and Chevrolet -- the Chaparrals pioneered such innovations in racing as the wing for aerodynamic down force and the automatic transmission. Great photos from the author, Stanley Rosenthall, and Max Le Grand show the exotic Chaparrals at rest and in action. Photographs include the first front-engine cars, the 2, 2C, 2E and 2G sports-racers, the 2D and 2F endurance racecars, and the wildest of all, the 2H and 2J -- the first car to use a fan to generate suction down force. The book is a rare treat for fans of the exciting and popular Can-Am racing series.
About the Author
Karl Ludvigsen is respected as a close and knowledgeable observer of, and participant in, the world motor industry. In addition to his industry activities as an executive with GM, Fiat and Ford and head of a consulting company, he has been active for over 60 years as an author and historian. As an author, co-author or editor he has some five dozen books to his credit, all concerning cars and the motor industry, his life-long passion. Many have been garlanded for their high standard of writing and research. An American, he lives in the UK, in Suffolk.