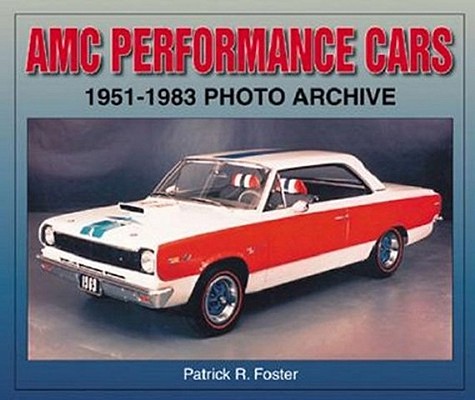 AMC Performance Cars 1951-1983 Photo Archive (Paperback)
Enthusiast Books, 9781583881279, 128pp.
Publication Date: November 11, 2004
* Individual store prices may vary.
Description
Documents the appealing, high-performance AMC cars. Starting with the 1951 Nash-Healey, then the Hudson Hornet, Nash Ambassador "Le Mans", the awesome 1957 Rambler Rebel, the 1966-1969 Rambler American Rogue, the Rebel Machine, AMX, 1969 Scrambler, 1971 Hornet SC360, 1972-1975 V8 Gremlin, Javelin, and others.
About the Author
One of America's best-known automotive writers, Patrick R. Foster has spent over 30 years studying the automotive industry. The leading authority on AMC and its predecessors, Pat has written several books on that subject along with many others, including Jeep, Studebaker, Hudson, Kaiser-Frazer, and Metropolitan. His popular columns appear in Hemmings Classic Car and Old Cars Weekly, and he has won awards for his books and articles from the AACA (Antique Automobile Club of America) and SAH (Society of Automotive Historians). In 2011, he was honored with the Lee Iacocca Award—one of the most coveted awards in automotive writing. His website is The Olde Milford Press (oldemilfordpress.com).