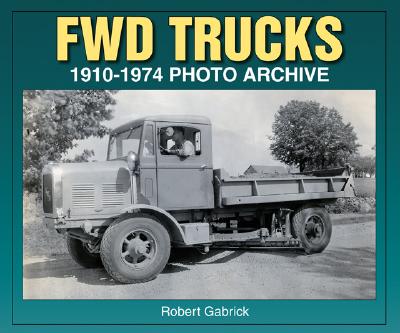 FWD Trucks 1910-1974 Photo Archive
Paperback

* Individual store prices may vary.
Description
Established in 1910, The Four Wheel Drive Auto Company was created to produce automobiles. "The Battleship", America's "first successful four-wheel-drive automobile" was offered for sale in the company's 1911 sales catalog. However, the start of World War I in 1914 and the unsuccessful expedition to Mexico to capture Pancho Villa in 1916 led to a change and the production of over 24,000 FWD Model B trucks. Over the years, FWD produced a variety of specialized vehicles for road construction and maintenance, snow removal, utility construction and maintenance, oil exploration and production, cement mixers, logging, and even school buses. All of these are featured here in sharp black and white photos with in-depth captions.
Enthusiast Books, 9781583881422, 128pp.
Publication Date: June 10, 2005
About the Author
An avid reader and researcher, Robert Gabrick became interested in trucks and all things mechanical at an early age. Since then Mr. Gabrick went on to become a history teacher, researcher, and writer. He has been awarded 26 separate fellowships and grants for his historical research and papers. About his current truck research, Mr. Gabrick said, "The subject is really about history...it is important to preserve the history of these topics." His latest books have earned him the well deserved nickname "The Caption King" for his well-researched, informative captions.