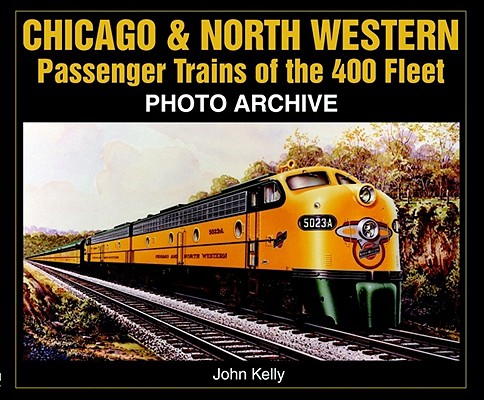 Chicago & North Western Passenger Trains of the 400 Fleet (Paperback)
Photo Archive (Photo Archives)
Iconografix, 9781583881590, 126pp.
Publication Date: April 19, 2006
* Individual store prices may vary.
Description
The Chicago & North Western was well-known for its Chicago-Twin Cities 400 passenger train. Encouraged by the success of the Twin Cities 400, the North Western established an entire fleet of regional streamliners that brought people from Madison, Milwaukee, Green Bay, Wisconsin's North Woods, Upper Michigan, and southern Minnesota into the big city of Chicago for a day of shopping or business. The yellow-and-green 400 Fleet had a loyal following of passengers not served by rivals Burlington Route and Milwaukee Road. "Ride the 400," "Speed, Luxury and Safety," "400 Miles in 400 Minutes" and "The Train that Set the Pace for the World" were successful advertising slogans for business and vacation travelers. Coverage includes the Twin Cities 400, Minnesota 400, Peninsula 400, Flambeau 400, Kate Shelley 400, and commuter streamliners.
About the Author
John Kelly grew up in Eau Claire, Wisconsin where his father\u2019s best friend was an engineer on the Chicago & North Western. John has been collecting railroad photos, timetables and dining car menus for 20 years and has a large collection. In addition, he has written on railroad history for Trains magazine, Trains.com, Vintage Rails and Passenger Train Journal, and has authored a half dozen photographic books on vintage trains. John lives in Madison, Wisconsin where he is employed by the Wisconsin Technical College system as a computer technician.
or
Not Currently Available for Direct Purchase