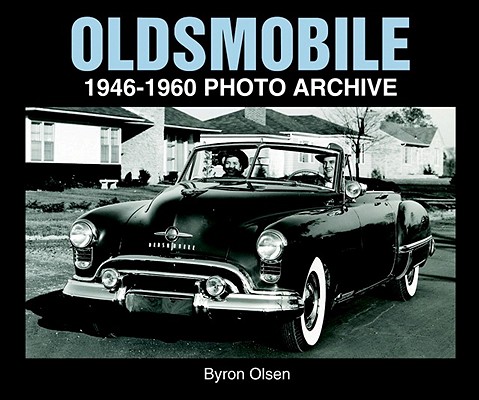 Oldsmobile 1946-1960 Photo Archive (Paperback)
Enthusiast Books, 9781583881682, 128pp.
Publication Date: May 15, 2006
* Individual store prices may vary.
Description
Oldsmobile had long been GM's experimental division, pioneering new engineering and design ideas before they spread to other GM marques. Major ideas pioneered by Olds included the first GM semi-automatic transmission in 1937 and Hydra-matic automatic transmission in 1940. Yet Olds still seemed stodgy in the late forties compared to glamorous sibling Buick, which led Olds in sales. All that changed in 1949 when Olds introduced the first modern high-compression overhead valve engines (with Cadillac), the Rocket V8. Sales boomed in the fifties, helped by dazzling new styling and the industry's first panoramic windshields. All of the great looking Oldsmobiles of this exciting time are presented here in sharp detail with high quality photos from the National Automotive History Collection. Here are the revolutionary first hardtops, and later the first four-door hardtops, Starfires, Fiestas, and concept cars. Here, too, are the less fortunate 1957 and 1958 models, when bad styling decisions caused sales to fall. Oldsmobile would recover and go on to again lead the industry in sales in later years, only to perish for good in the new millennium. Superb photos are tied together with authoritative and informative captions, telling the story of Olds in these nostalgic years.
About the Author
Byron Olsen worked as an attorney for Great Northern from 1967 until the merger with Burlington Northern in 1970. Many of the photos in this book were being discarded, when they were discovered, and saved, by Byron. Mr. Olsen has published numerous books for EnthusiastBooks.