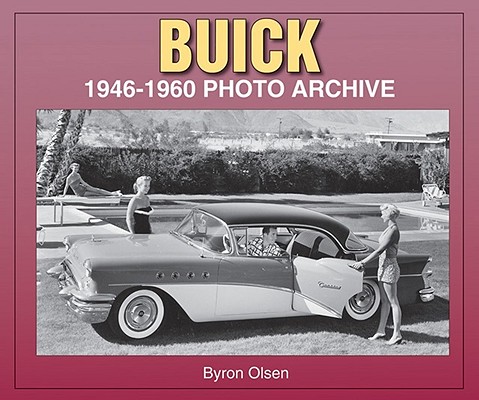 Buick (Paperback)
1946-1960 Photo Archive
Enthusiast Books, 9781583881781, 128pp.
Publication Date: November 24, 2006
* Individual store prices may vary.
Description
This new book highlights General Motors oldest division during some of its most successful and exciting years, 1946 through 1960. When World War II ended in 1945, Buick was champing at the bit to forge ahead in the sales race with its reputation for size, prestige and straight eight cylinder power in every model. By 1954, Buick succeeded in reaching third place in sales, ahead of Plymouth. But after a few heady years among the sales leaders, some unfortunate styling decisions in 1957 and 1958 would topple Buick from the leadership pedestal. Share these heady days of growth and success for an American automotive icon with superb quality original factory photos from the time when Buick was one of America's most popular automobiles. Relive the arrival of 'ventiports', Dynaflow drive, sweep spears of chrome, and all of the other Buick trademarks that became part of the American lexicon.
About the Author
Byron Olsen worked as an attorney for Great Northern from 1967 until the merger with Burlington Northern in 1970. Many of the photos in this book were being discarded, when they were discovered, and saved, by Byron. Mr. Olsen has published numerous books for EnthusiastBooks.