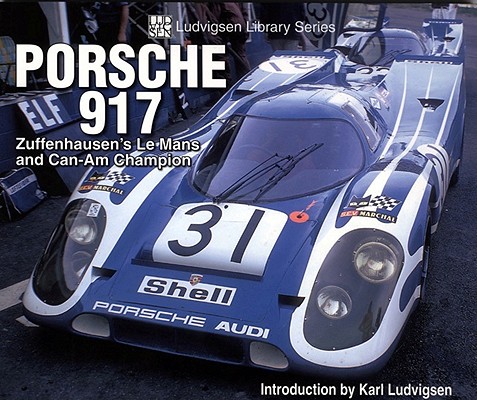 Porsche 917 (Paperback)
Zuffenhausen's Le Mans and Can-Am Champion (Ludvigsen Library)
Enthusiast Books, 9781583881804, 128pp.
Publication Date: November 24, 2006
* Individual store prices may vary.
Description
After knocking on the door for decades, Germany's Porsche finally stepped into the big time of international auto racing with its Type 917 in 1969. Its phenomenal air-cooled flat-12 engine powered the 917 to 15 wins in world sports-car championship races from 1969 to 1971, after which it was outlawed by a rules change. Included were two wins at Le Mans in 1970 and '71. First built in a series of 25 coupes that Volkswagen chief Ferdinand Piech called the biggest risk he's ever taken in business, the 917 was raced in both short- and long-tailed forms, pumping out 630 bhp by 1971. It went on to even greater glory in turbocharged roadster form in Can-Am racing as the 917/10, series champion in 1972. In '73 the incredible 1,000-horsepower 917/30 Porsche dominated the Can-Am series in the hands of Mark Donohue, who called it "the perfect racing car". The 917 stands proud in Porsche's history as the costly and daring machine that decisively ended the company's underdog status in international motor sport.
About the Author
Karl Ludvigsen is respected as a close and knowledgeable observer of, and participant in, the world motor industry. In addition to his industry activities as an executive with GM, Fiat and Ford and head of a consulting company, he has been active for over 60 years as an author and historian. As an author, co-author or editor he has some five dozen books to his credit, all concerning cars and the motor industry, his life-long passion. Many have been garlanded for their high standard of writing and research. An American, he lives in the UK, in Suffolk.