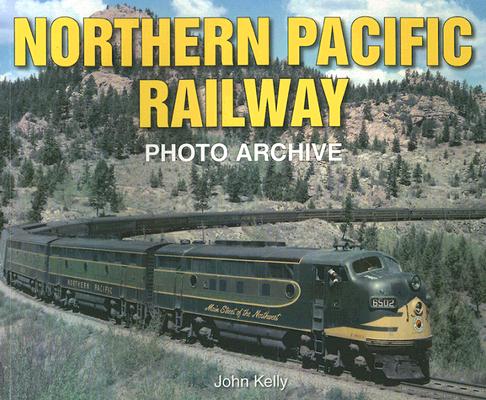 Northern Pacific Railway Photo Archive (Photo Archives) (Paperback)
Iconografix, 9781583881866, 126pp.
Publication Date: May 1, 2007
* Individual store prices may vary.
Description
All aboard the streamlined, Vista-Dome North Coast Limited leaving on Track 1 for Minnesota's Lake Region, the vast prairies of North Dakota, Montana's magnificent Rockies, Idaho's lakes and forests, the Inland Empire of Spokane to Puget Sound country, and the great seaports of Seattle-Tacoma and Portland. The Northern Pacific was always a progressive leader in railroading, and was the first to offer sleeping and dining car service from St. Paul to the Pacific Northwest. Covering the 30s through the '60s, this book's outstanding vintage photography highlights the North Coast Limited (the finest passenger train in North America), the faster Vista-Dome passenger trains, NP's team and diesel locomotives, and NP's Freight cars, Maintenance-of-way and Cabooses.
About the Author
John Kelly grew up in Eau Claire, Wisconsin where his father s best friend was an engineer on the Chicago & North Western. John has been collecting railroad photos, timetables and dining car menus for 20 years and has a large collection. In addition, he has written on railroad history for Trains magazine, Trains.com, Vintage Rails and Passenger Train Journal, and has authored a half dozen other photographic books on vintage trains. John lives in Madison, Wisconsin where he is employed by the Wisconsin Technical College system as a computer technician."
or
Not Currently Available for Direct Purchase