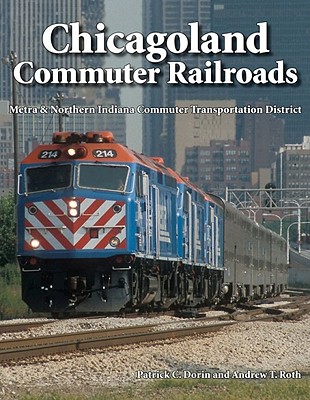 Chicagoland Commuter Railroads (Paperback)
Metra & Northern Indiana Commuter Transportation District
Enthusiast Books, 9781583881903, 128pp.
Publication Date: May 1, 2007
* Individual store prices may vary.
Description
Commuter, or Suburban Rail Passenger Train Services have been an important part of the Chicago Metro area for well over 100 years. Since the city and its suburbs are economically interdependent upon one another, passenger service could not be discontinued without severe economic impacts on the entire Chicago area. The Metra Commuter Rail Service and the Indiana Commuter Transportation District (South Shore) services have realized this and are providing a crucial life line for the many Chicago-Suburban corridors, and have made substantial gains and many expansions since the 1980s. This book reviews the commuter services offered in the Chicago area on the Chicago & North Western, The Milwaukee Road, the South Shore, the Illinois Central, the Rock Island, the Burlington, the Wabash, the Gulf, Mobile and Ohio, the South Shore, the New York Central and the Pennsylvania Railroads before the development of the RTA, Metra and NICTD.
About the Author
Patrick C. Dorin has been interested in railroads since he was two. He worked for the railroad industry while going to college and for several years after and also has taught transportation at the university level. His interest in railroads has resulted in writing about railroad services and equipment, and he has had more than 40 books published.Andy Roth grew up in the Chicago's suburbs and became interested in the commuter trains while occasionally riding them. He became more involved and interested with the Chicago commuter train operations and now works at Metra. His expertise helps document the changes and dramatic improvements in commuter railroad operations in the Chicago area over the past four decades.
or
Not Currently Available for Direct Purchase