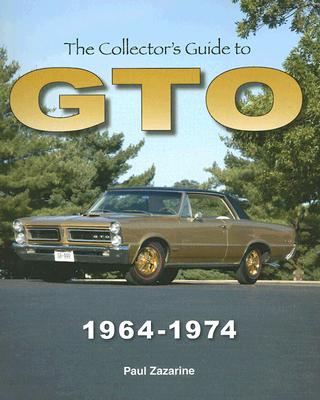 The Collector's Guide to GTO 1964-1974 (Paperback)
Enthusiast Books, 9781583881965, 128pp.
Publication Date: August 14, 2007
* Individual store prices may vary.
Description
This Classic reprint, formerly The Illustrated Buyer's Guide to the GTO, includes all the essential information to know your car—aesthetic characteristics, engine displacement, the basic characteristics of the fuel systems and the speed gears, the colors, the codes for identification and other historical information. The text is accompanied by a lot of black and white photos that represent the cars, their passenger compartments and engines. This book is a vital resource in determining authenticity and value, and is helpful for making an educated purchase or to find information quickly.
About the Author
Paul Zazarine has had over 25 years of experience in automotive writing, editing and directing — top automotive magazines include Musclecar Review, Corvette Fever, Chevy Truck, Musclecar Enthusiast, Corvette Enthusiast, Mustang Enthusiast and Pontiac Enthusiast Magazine. Books include GTO Restoration Guide and Glory Days, How to Restore Your Musclecar, 1967-1969 Camaro Exposed, Barracuda/Challenger, GTO History 1964-1967, and Pontiac's Greatest Decade 1959-1969: The Wide Track Years.