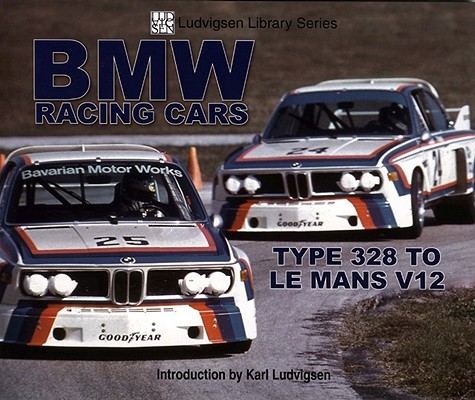 BMW Racing Cars (Paperback)
328 to Racing V12 (Ludvigsen Library)
Enthusiast Books, 9781583882016, 128pp.
Publication Date: September 27, 2007
* Individual store prices may vary.
Description
Success of the 315 roadster in the 1934 Alpine Trial put BMW on the road to sporting success, spawning the creation of the high-performance 328 in 1936 and its racing achievements before and after the war. Further achievements featured in this Ludvigsen Library photo book include: winning the 1940 Mille Miglia with a 328 coupe; its post-war influence on Veritas; hillclimb championships with the 700 Spyder and 507; Ludwig Apfelbeck's radial 16-valve engine for record-breaking and Formula 2; a turbo four for touring-car racing and twin-cam fours for Formula 2 success; the ultimate turbo four for Grand Prix racing that produced 1,000 bhp and won the 1983 world championship; racing winged 6-Series coupes and winning Le Mans with V12 engines, first with McLaren and later with BMW's own Spyder; entering Formula 1 with Williams in 2000 and buying the Sauber team to compete as BMW in 2006. Karl Ludvigsen's informative introduction emphasizes the great engines that have powered BMW to success on the world's circuits.
About the Author
Karl Ludvigsen is respected as a close and knowledgeable observer of, and participant in, the world motor industry. In addition to his industry activities as an executive with GM, Fiat and Ford and head of a consulting company, he has been active for over 60 years as an author and historian. As an author, co-author or editor he has some five dozen books to his credit, all concerning cars and the motor industry, his life-long passion. Many have been garlanded for their high standard of writing and research. An American, he lives in the UK, in Suffolk.