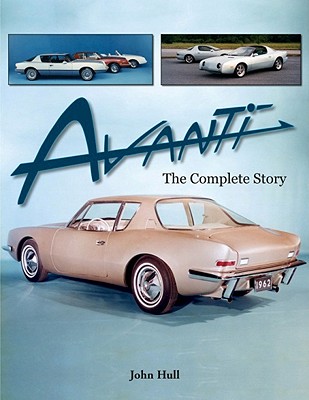 Avanti (Paperback)
The Complete Story
Enthusiast Books, 9781583882139, 128pp.
Publication Date: May 15, 2008
Other Editions of This Title:
Paperback (4/1/2011)
* Individual store prices may vary.
Description
Avanti is Italian for "forward" or 'advance," and the car lived up to its name. This book tells the amazing story from the Avanti inception in South Bend, Indiana, to its current status in Cancun, Mexico. Many original source documents, factory photographs, corporate records, advertisements and first hand accounts trace the evolution of this American classic. The Avanti design was conceived by one of the greatest industrial designers Raymond Loewy and his associates for Studebaker. The Avanti was Studebakers shining star for a brief period of time (1963-1964 models years) before the company exited the automobile manufacturing business in the United States in December of 1963. The Avanti exhibited phoenix like traits a number of times since and has gone through more than a handful of owners along with updates in design, maintaining a loyal customer base large enough to support production as a luxury specialty car on and off for more than 45 years. Get the full scoop on the companies and people who helped keep Avanti alive.
About the Author
John Hull was born and raised in Bridgeport, Connecticut. He became enamored with the Avanti upon viewing it in 1962 at the ripe old age of 11. The Avanti and its history has become his lifetime avocation. The author was employed by Avanti Motor Corporation in Villa Rica Georgia from November of 1999 to July of 2001. He is a member of the Society of Automotive Historians, the Avanti Owners Association International Inc. and the Studebaker Drivers Club.