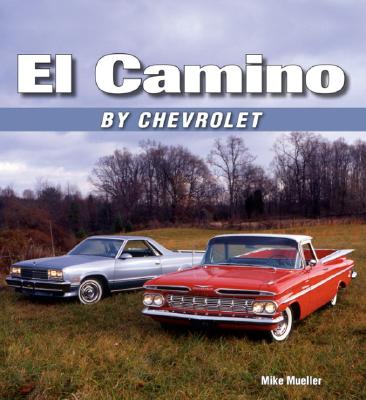 El Camino by Chevrolet (Paperback)
Enthusiast Books, 9781583882153, 112pp.
Publication Date: May 15, 2008
* Individual store prices may vary.
Description
By combining truck with car, Chevrolet made it possible for utility vehicles to exhibit style and flair like nothing seen before in the workaday world. Its cargo box plainly made the El Camino thoroughly practical. Throw in all the comfort, convenience and class available optionally to Chevy car buyers and you had the your cake both in hand and mouth. It was all those multi-purpose features that made the El Camino so much of an attraction during its long-running career, and showing off all those attractions in close-up color detail is the goal on these pages. The whole story is concisely told in short order, then it's up to readers to let more than 125 pictures do all the talking. Look under the hood—at everything from mundane sixes to brutal 454 cubic-inch big-blocks. Get a feel from behind the wheel—surrounded by both Spartan accoutrements and lavishly optioned cockpits. See how everything worked—from stowing the spare to dropping the tailgate. Turn the last page and you will know the El Camino inside and out.
About the Author
Mike Mueller has worked as an automotive photojournalist since 1991. A lifetime car enthusiast, Mueller has written and photographed more than 30 automotive and truck history books and contributed photography to at least that many more. His byline has appeared in countless magazines over the years, including Vette and Corvette Fever. Among his long list of titles are Motorbooks' Chevy Chevelle 50 Years, The Complete Book of Classic Dodge and Plymouth Muscle, Camaro: 50 Years of Chevy Performance, and The Complete Book of Ford Mustang.