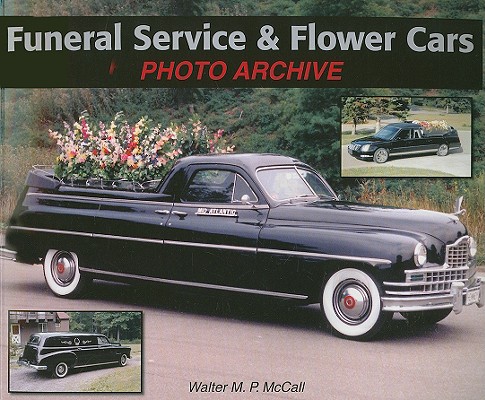 Funeral Service & Flower Cars Photo Archive
Paperback

* Individual store prices may vary.
Description
Throughout history, flowers have accompanied the deceased to their final resting place. At first, flowers were carried in the hearse with the casket, or in a separate carriage. With the advent of the automobile funeral, flowers were transported to the church or cemetery in big touring cars with their tops let down. But in the1930s an entirely new kind of funeral vehicle -- the Flower Car -- blossomed in America. Flower cars were built on all makes of chassis, from luxury Packards, Cadillacs, LaSalles and Buicks to Pontiacs and Chevy El Caminos. The only book ever dedicated to these unique professional cars documents the evolution of the flower car from the 1930s to the long, low coupes de fleur still being built today. A bonus feature includes a section on the other workhorse of the funeral home fleet, the Service Car, which transported the deceased from home or hospital to the funeral parlor and hauled caskets and other funeral service paraphernalia to the church or cemetery.
Enthusiast Books, 9781583882276, 128pp.
Publication Date: November 15, 2008
About the Author
Walter M. P. McCall is one of the most widely known and respected fire apparatus historians and authors in North America. In addition to his highly regarded American Fire Engines Since 1900 – still considered the "bible" of the old fire engine hobby -- Walt McCall has authored ten Iconografix fire apparatus and professional car books including the landmark Encyclopedia Of American Fire Engine Builders. Walt served as Editor of Enjine! Enjine!, the quarterly magazine of the Society for the Preservation and Appreciation of Antique Motor Fire Apparatus in America (SPAAMFAA) for 25 years and edited The Visiting Fireman, the annual international directory of fire buffs for nine years. McCall has also written numerous articles for fire service and antique vehicle publications and newsletters in the United States and Canada.
or
Not Currently Available for Direct Purchase