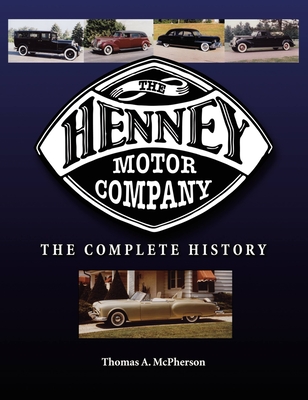 The Henney Motor Company (Hardcover)
The Complete History
Enthusiast Books, 9781583882337, 288pp.
Publication Date: May 15, 2009
* Individual store prices may vary.
Description
Initially assembling its own complete vehicles, Henney mounted its premium-quality hearse and ambulance bodies on such diverse chassis as Essex, Ford, Lincoln, Pontiac, Pierce-Arrow, Oldsmobile, Velie—and at least one Austin. The harsh economic climate of the 1930s brought Henney and Packard together, Henney hitching its wagon to the Packard star to become the sole American professional car builder authorized to use the prestigious Packard commercial chassis. This exclusive arrangement eventually evolved to a point where—in addition to its famed funeral coaches and ambulances—the Henney Motor Company was also building seven-passenger sedans, limousines and concept cars for Packard as well as special limousines for the White House. After the Freeport, Illinois plant closed in 1955, the Henney name was resurrected for use on the first modern electric-powered automobile in America—the Henney Kilowatt. The only definitive book ever published on Henney and its fabled relationship with Packard, this book is also the story of a pioneering American company, its charismatic leaders, wide array of products and the unique segment of the motor industry in which it was involved.
About the Author
Thomas A. McPherson's byline is well known to most professional car enthusiasts. Because he has been documenting the history of the professional car industry and its products for many years, he is considered by many to be the leading authority in the field. A life-long car buff, Tom has been collecting automotive literature since the 1950s, has held product information and public relations positions with the Canadian subsidiaries of Fiat/Lancia, DaimlerChrysler, Hyundai and Audi, has co-authored a few books on funeral cars & hearses, as well as self-published 3 hefty books on his own – Flxible, Eureka and Superior.
or
Not Currently Available for Direct Purchase