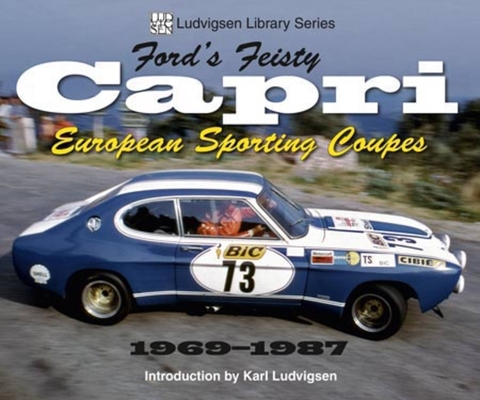 Ford's Feisty Capri (Paperback)
European Sporting Coupes 1969-1987 (Ludvigsen Library)
Enthusiast Books, 9781583882511, 128pp.
Publication Date: October 1, 2009
* Individual store prices may vary.
Description
The fabulous success of Ford's Mustang in America inspired Ford's British and German branches to do likewise. The sporty coupe they created, the Ford Capri, was launched in 1969 as the first joint production of the brand-new Ford of Europe. Billed as "The car you always promised yourself", the Capri was a signal success with almost 1.9 million made when production ended in 1987. Its rakish lines, keen pricing and broad power offerings gave the Capri wide appeal not only in Europe but also in America, which imported the Mark I and II versions from 1970 to 1977 for sale through Lincoln-Mercury dealers. The Mark III for Europe followed in 1978. No paper tigers, these classy coupes were formidable rally and racing cars as this book's illustrations reveal. A Capri insider, former Ford of Europe executive Karl Ludvigsen introduces the Capri saga and illuminates the many rare images from his world-famous Ludvigsen Library. A feast for fans of the Blue Oval, this book's pages bring to life the exciting story of one of the best-loved Fords of all time.
About the Author
Karl Ludvigsen is respected as a close and knowledgeable observer of, and participant in, the world motor industry. In addition to his industry activities as an executive with GM, Fiat and Ford and head of a consulting company, he has been active for over 60 years as an author and historian. As an author, co-author or editor he has some five dozen books to his credit, all concerning cars and the motor industry, his life-long passion. Many have been garlanded for their high standard of writing and research. An American, he lives in the UK, in Suffolk.
or
Not Currently Available for Direct Purchase