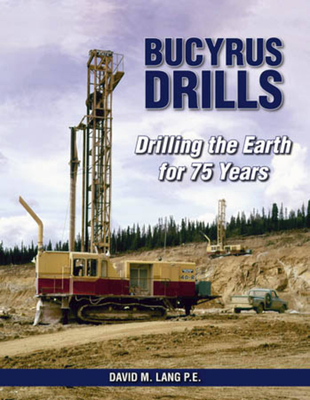 Bucyrus Drills (Paperback)
Enthusiast Books, 9781583882535, 128pp.
Publication Date: April 15, 2010
* Individual store prices may vary.
Description
The production of coal, iron, copper, and other minerals has always presented a need for blasting and associated blast holes. Likewise, the blossoming of housing in America has demanded a continual need for water wells for a growing rural population. Bucyrus International, Inc. (formerly Bucyrus-Erie Company) has been a traditional supplier of the tools to meet that need. This book recounts the history of drilling, early manufacturers of drilling equipment, the emergence of drilling methods, rigs, drill bits, and the role of Bucyrus in furthering the science and art of water well and blast hole drilling.
About the Author
David Lang has been employed at Bucyrus International, Inc. since 1967. A structural design background and Civil Engineering degree at Michigan Technologocial University combined with acquired mechanical engineering skills at Bucyrus has enabled him to participate in a number of challenging excavator and drill design development projects. With family history in the drilling business, this subject is close to David's heart and soul.
or
Not Currently Available for Direct Purchase