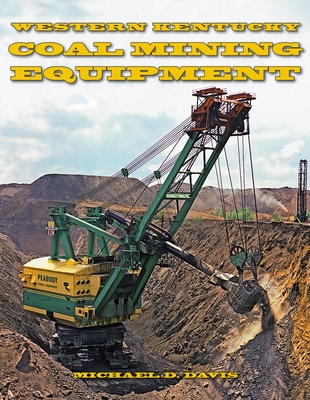 Coal Mining Equipment at Work (Paperback)
Featuring the World Famous Mines and Mining Companies of Western Kentucky
Enthusiast Books, 9781583882825, 128pp.
Publication Date: May 1, 2011
* Individual store prices may vary.
Description
Western Kentucky represented, in the time period covered by this book from the 1950s-80s, the bulk of coal mining in North America. Attributed to in John Prine's famous song "Paradise," Muhlenberg County is home to Kentucky's first commercial coal mine named the McLean Drift Bank. At one point, Muhlenberg County produced more coal than any county, state, or country as the largest producer of coal in the world. The massive mining machines documented herein show how this was possible through vintage and colorful photography. Production statistics are detailed for each piece of equipment, laced with historical facts and stories about the mines and mining companies that operated them. Includes a rare look at some of the old draglines that have been re-started and are digging in Western Kentucky once again thanks to new technology.
About the Author
In Western Kentucky, the one thing that most people have in common is a history of coal mining in their families. Michael Davis grew up hearing mining stories from his dad, two grandfathers, a great-grandfather, and an aunt -- with their combined 200 years of mining experience. Although Michael has driven some of the equipment in this book, fate never led him quite down the same path as a miner, yet his interest in mining machines never waned and led him to gather the information and materials to document one of the most dynamic regions of coal mining in North America. The area is home to legends like The Everly Brothers, Mose Rager, Merle Travis, and John Prine?s popular folk song "Paradise," but if you?re like most people in Western Kentucky and the surrounding counties, the fame goes to families like the Davis?s and others with a rich heritage of mining in their blood.