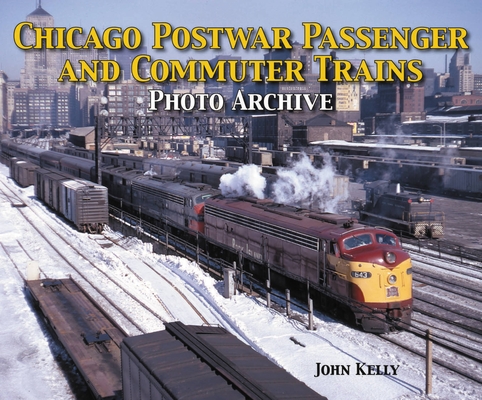 Chicago Postwar Passenger and Commuter Trains (Paperback)
Enthusiast Books, 9781583882917, 128pp.
Publication Date: June 1, 2012
* Individual store prices may vary.
Description
In 1948, Chicago was the gathering place of 22 railroads, seven belt and switching roads, eight industrial railroads and three electric lines. Track was everywhere as passenger trains and commuter trains crowded the approaches to the terminals near the Loop that is Chicago, undisputed railroad capital of the world. Chicago Passenger Trains & Commuter Trains captures the spirit and challenges of the post-World War II era, as streamlined passenger trains arrived and departed from Chicago's six celebrated stations during the pinnacle years of intercity train service. Welcome aboard as we ride those grand trains of the 1950s and 1960s into their twilight years and transition into Amtrak's Rainbow era. Vintage and color photography, terminal and commuter maps, train brochures, postcards and tickets are featured. Nice color and vintage scenes for modelers.
About the Author
John Kelly grew up in Eau Claire, Wisconsin where his father s best friend was an engineer on the Chicago & North Western. John has been collecting railroad photos, timetables and dining car menus for over 20 years and has a large collection. In addition, he has written on railroad history for Trains magazine, Trains.com, Vintage Rails and Passenger Train Journal, and has authored a couple handfuls of other photographic books on vintage trains."
or
Not Currently Available for Direct Purchase