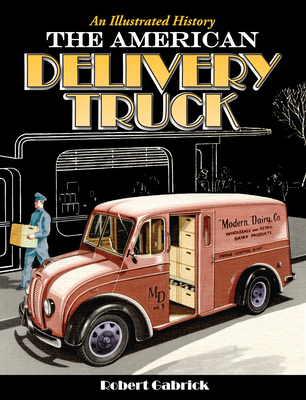 The American Delivery Truck (Paperback)
An Illustrated History
Enthusiast Books, 9781583883112, 128pp.
Publication Date: October 17, 2014
* Individual store prices may vary.
Description
When motorized vehicles replaced the horse as the modern form of transportion, it wasnt as if everyone owned went out and bought a vehicle to drive, much less to haul with. Rural residents relied heavily on vendors to bring the goods directly to them or their nearest town, and vendors relied on delivery trucks to deliver their food items or services. The idea took on a life of it's own and in 1915 Reo created an entire class of vehicles called "Speed Wagons" that provided the basis for a new generation of delivery vehicles dubbed in Commercial Car Journal as "Speed Trucks". The Speed Truck chassis could provide for a whole range of special delivery-type vehicles to satisfy a growing need for reliability, speed, convenience, and a level of style that would create the right impression for the user to haul goods to its customers. Other manufacturers created specialized chassis and mechanical configurations for delivery vehicles and in addition, companies such as Boyertown Body created bodies to suit the needs of the customer, including vans, panel trucks, and even pick-up trucks. Color,paint schemes, and lettering were crucial to creating a positive image. Some of the major Marques featured in this illustrated history include Reo, Federal, Diamond T, Sterlilng, Divco, International, Fargo, Dodge Chevrolet, Ford, Graham, Pak-Age-Car (Stutz and Diamond T), to name a few.
About the Author
An avid reader and researcher, Robert Gabrick became interested in trucks and all things mechanical at an early age. Since then Mr. Gabrick went on to become a history teacher, researcher, and writer. He has been awarded 26 separate fellowships and grants for his historical research and papers. About his current truck research, Mr. Gabrick said, "The subject is really about history...it is important to preserve the history of these topics." His latest books have earned him the well deserved nickname "The Caption King" for his well-researched, informative captions.