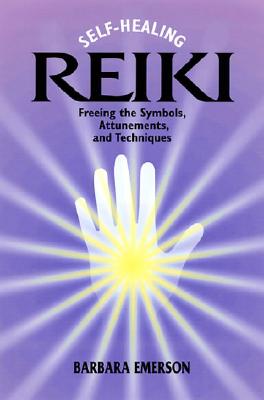 Self-Healing Reiki: Freeing the Symbols, Attunements, and Techniques (Paperback)
Freeing the Symbols, Attunements, and Techniques
Frog, 9781583940358, 142pp.
Publication Date: April 18, 2001
* Individual store prices may vary.
or
Not Currently Available for Direct Purchase
Description
Reiki is a Japanese hands-on method of bodywork that channels energy through seven chakras (energy centers) to attune the body to its optimal energy level. In "Self-Healing Reiki," Barbara Emerson helps readers bypass the expensive and some say elitist process of working with a master by teaching themselves through a simple but complete set of exercises. Emerson divides the book into three areas of focus. In the first part, she introduces Reiki philosophy and techniques, showing hand positions for the unobstructed flow of energy and methods for performing a healing session on oneself and others. In the second part, she explores the spirituality in energy and healing, detailing her own system of bare-bones Reiki that allows the user to resist religious dogma and ideals. In the third part, she explains techniques for living as a master and transmitting the teachings, stressing the physical, emotional, and mental balance needed to perform attunements on others.
About the Author
Barbara Emerson has been a Reiki master since 1995. She has dedicated the past several years of her life to finding a means of providing Reiki attunements to people who don t have access or enough money to attend a course. Emerson made a life-changing commitment to Reiki when she experienced the healing techniques of Reiki personally. She has devised her own system of passing attunements because of her conviction that everyone should benefit from the healing power of Reiki. Emerson lives in Arizona, where she maintains a Reiki practice."
Praise For Self-Healing Reiki: Freeing the Symbols, Attunements, and Techniques…
"Great insight into this ancient technique. Gentle, powerful…. From a therapist and instructor who for 20 years has been teaching Reiki and other measures to gain energy and relaxation. Lush interiors of Mother Nature's beauty help illustrate this video in which the author elaborates on Reiki powers...then demonstrates the hands-on procedures. The demonstration is clear, complete, and very instructive."
—The Book Reader, Summer 1999
Advertisement