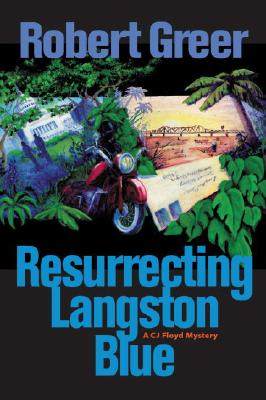 Resurrecting Langston Blue (Hardcover)
Frog, 9781583941362, 432pp.
Publication Date: October 1, 2005
* Individual store prices may vary.
Description
Carmen Nguyen never knew her father, Langston Blue, an army sergeant presumably killed in Vietnam. Enlisting the help of Denver's CJ Floyd, a streetwise African American bail bondsman and Vietnam vet, and Flora Jean Benson, CJ's new partner, Carmen charts a course to find her father a complex, dangerous course that untangles a decades-old mystery involving the disappearance of Amerasian war babies, illegal U.S. paramilitary operations, yellow journalism, and governmental double crosses. In the process of resurrecting and reconstructing her father's past, Carmen, CJ, and Flora Jean find themselves facing a treacherous, life-threatening assignment as they follow a trail of double deals, blueprints for genetic cleansing, Vietnamese racism, political corruption, and power grabs that leads all the way to the halls of the U.S. Senate.
About the Author
Robert Greer lives in Denver where he is a practicing surgical pathologist, research scientist, and professor of pathology and medicine at the University of Colorado Health Sciences Center. He edits the "High Plains Literary Review" and review books for KUVO, a Denver NPR affiliate. Learn more about Robert Greer at www.robertgreerbooks.com.
Praise For Resurrecting Langston Blue…
"Robert Greer's writing becomes more powerful with each novel."- Playboy"Greer relaxes into a lean, loose style that fits his Western mysteries like a beat-up pair of lizard-skin boots."-Marilyn Stasio, The New York Times Book Review"Greer joins Walter Mosley in opening the mystery genre to the black experience."-The Rocky Mountain News"The energy just leaps off the page...the characters are well-drawn, the scenarios compelling and evocative—think of Dashiell Hammet and Chester Himes in a pickup truck."-Austin Chronicle
or
Not Currently Available for Direct Purchase