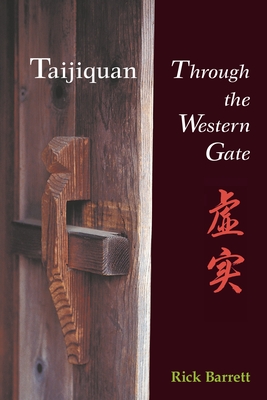 Taijiquan
Through the Western Gate
Paperback

* Individual store prices may vary.
Description
Written specifically for the Western practitioner, Taijiquan: Through the Western Gate blends modern science and philosophy with the traditional wisdoms—drawn from classic t'ai chi literature—that underlie Chinese martial arts. Author Rick Barrett authoritatively describes a wide range of movements, practices, and positions in the context of such topics as being in the zone, effortless power and force versus power, the whole-body energetic connection, instant meditation, and energetic coherence. Step-by-step exercises help make this sometimes daunting discipline simple and accessible.
Blue Snake Books, 9781583941393, 280pp.
Publication Date: January 26, 2006
About the Author
Rick Barrett is a senior tai chi student of Grandmaster William C. C. Chen. He also studied Chen style tai chi and Xingyiquan with Master Yang Fukui. As a push-hands competitor, Rick dominated his weight division for several years, and he was middleweight national champion in 1996, 1997, and 1998. Since retiring from tournament competition, Barrett has been active as a forms judge and push-hands referee. He also teaches workshops around the country and has written a number of articles on tai chi, push hands, and tournaments for "Inside Kung Fu" and "Tai Chi Magazine."